It can be hard for your small local businesses in today's crazy world. With so many brands and businesses telling consumer's where to focus their attention and spend their hard earned dollars, the current digital landscape makes it rather difficult for small local businesses to break away from the pack and shine in their own spotlight. So how can a small local business compete with massive corporations spending millions of dollars on advertising? Well, there is a great equalizer when it comes to letting consumers know that they are capable of satisfying their needs. There is one quintessential David who lays waste to the giants and their bravado: Google My Business.
Small local businesses often struggle to meet the ever-changing demands of today's digitally interconnected world. In order to survive and flourish, small local businesses need to make the leap to Google My Business because the data tells it all. More than 50% of searches are made from mobile phones and of all searches made, 75% of them are made on Google. With so many people searching for so many things on Google daily it seems like there is only question not being answered: Why is your small local business not taking advantage of Google My Business right now?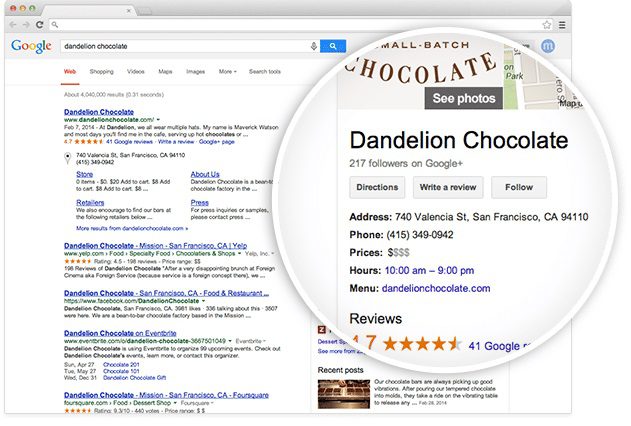 Customers are impatient and fickle. They want to find businesses to satisfy their needs and desires immediately at the click of a mouse and the touch of a button. Small local businesses benefit from having a Google My Business listing because no matter how loud that television ad is or how large a new billboard may be, in today's online interconnected world, the best basic business strategy is one of being easy to find in a Google search. It's really that simple. This is why a Google My Business listing comes in handy for small local businesses.
What would it mean to your small local business to have a way to let customers know the answers to some of their more basic questions like "Do you accept this form of payment?" or "Where are you located and are you open on Sunday?" Before they even arrive, your customers can already have an idea of what your business looks like and what services you offer. How many new customers could you have if you made it super simple for them to find their way to your doors? How many more customers would your business get when a slew of positive review lined your online listing? Google My Business helps you to do all of this and more.
As a small local business, don't waste time trying to keep up with a hundred different social media accounts when a much more efficient (to say nothing of manageable) business strategy is focusing on creating a Google My Business listing. Your Google My Business listing will be the first thing seen by hordes of potential customers. It is the magic portal to your small local business' door (or website). It's not an overstatement to say that it is vitally important to make sure that your Google My Business listing is kept up to date and fully filled out with the information that your customers need to know. And definitely, don't forget to check your listing regularly! Always make sure that your Google My Business listing has accurate and updated business hours and contact details, and pick a handful of charming photos to post as well.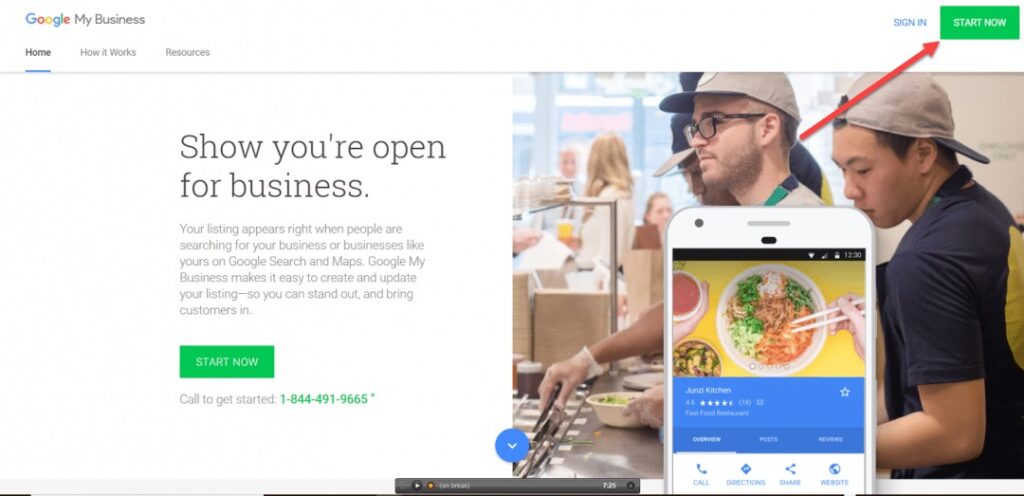 Updated business hours and contact details are vital because repeat business can be lost if a potential client changes their schedule and shows up to your business only to find that the lights are off and nobody is home. Make it as easy as possible for your customers to know when to come see you and what they will find when they get there. That's why adding photos is a great idea. Photos make a great first impression with customers. When they do a search and images of your storefront or happy employees pop up in your Google My Business listing, it helps to give them peace of mind. Also, it makes your business look even more professional and "hip with the times."
Don't forget that photos of the business have to be up to date. If you just painted the building blue and it used to be pink update those images or people still may not find you! Photos are an excellent way for your small local business to help create and then to manage customer expectations.
With Google My Business everyone wins. The customers get to have access to on the spot information and your small local business can be found by people who don't just know where you are and what you do. Google My Business even has a place for business descriptions to be added so you can tell anyone who searches for you a little bit about the history of your business or about why you do what you do.
Every business, benefits from creating and executing an effective business strategy. Really, each and every business, no matter how large or how small, should have an up to date Google My Business listing. Considering how much more visibility it creates it just makes sense to make sure that your Google My Business listing is optimized because the chances are very good that right now there is a potential customer searching for you. If you haven't created your Google My Business listing, then they probably don't even know that your small local business exists even though you can provide the perfect solution for their needs. In today's world, Google My Business is one of the fundamental aspects of having a fully optimized business strategy. No matter what your small local business does make sure that you create a Google My Business listing so that future potential customers can find you at the touch of a button on their smart phone, laptops, or tablets.
Sources
Mitchell, Jon. "How Google Search Really Works." Readwrite. February 29, 2012.
Market share for mobile, browsers, operating systems and search engines