Do you currently use Google Business Profile messaging via SMS? i.e. you receive customer messages from your Google Business Profile listing straight to your device via text message.
You need to be aware that this type of messaging will no longer be available after November 15, 2019.
Google My Business is transitioning away from SMS (text) to their Google My Business app. This major change means you will no longer receive or be able to respond to messages from your Google My Business account via text or (SMS).
In order to continue receiving messages from your Google Business Profile, you will need to download their mobile Google Business Profile app and turn on messaging. Once downloaded you will then send and receive messages from your Google My Business account in the app ONLY.
If this change scares you, don't worry! Steve at Walk to Success has you covered! He is your local Google My Business expert and can handle this transition smoothly for you and your customers!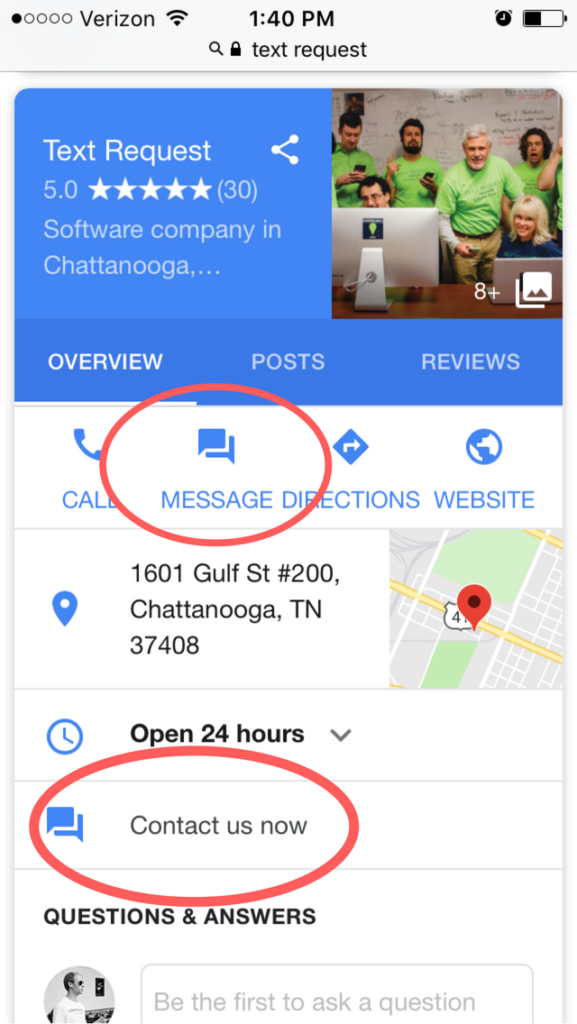 Walk to Success got our website up and running in the first or second spot for Google on both computer and mobile in less than a few months. When you need help with SEO, marketing, website development, branding and so much more reach out to this company. I could not say enough about Steve.
Ken Burns – Vice President, CORRecycling, Inc.
If you are not utilizing the Google My Business messaging features or some type of Chatbot to communicate with your current and potential customers lets review a few of the reasons you SHOULD be!
Chatbots allow the customer service portion of your businesses to thrive via interactions!
Feedback and survey options through chatbots give you the opportunity to grow your business and harvest reviews!
Use of conversational chatbots encourages engagement and potentially closed sales.
Chatbots increase customer satisfaction.
Facebook even offers a special code you can install on your website that allows customers to contact you via Facebook Messenger without ever leaving your website AND the messages arrive right in the Messenger app you are already using. This is one of MY personal favorites! I love being able to contact a business instantly with questions and directly (meaning I don't have to navigate to one location for contact info and then another to actually contact them).
And if I am being completely honest I am more likely to shop with a business that I can contact quickly for more details as opposed to a business who is not easy to engage with online. Let's face it, in today's digital era we all want a response NOW!
Of course most businesses can't dedicate every waking minute to communicating online with potential customers, that's why you need a chatbot!
My doctors office uses a chatbot to determine if I need to speak with a nurse or a doctor. This allows them to spend more time on patients.
DW Metal Works, Inc. uses their chatbot to connect with customers that are browsing their website.
You may have even used a chatbot to skip the line at your favorite concert or to check-in at your hotel.
Again if this all seems a little to overwhelming just call Steve at Walk to Success! He is your local Google expert, navigating your chatbots, messages and the ever plaguing question: "Who Keeps Updating My Google Listing?!"
If you're frustrated by changes that keep happening to your Google My Business listing without their knowledge or consent. i.e. the name of the listing, categories, business hours, phone number, etc. Then Steve at Walk to Success is your man!
Don't let your customers find the wrong information about your business. Ensure you are sending accurate information to your clients on GMB by monitoring your listings for unauthorized edits. But again, who has the time?
Steve at Walk to Success Marketing does. Contact him HERE.