90% of consumers believe an online review is more compelling than input from a salesperson according to TrustPilot
Consumers are likely to spend 31% more with a business that has "excellent" reviews. Do you have excellent reviews?
Why Online Reputation Matters For Small Town Businesses
The number of consumers using Google to evaluate local businesses is at 81% in 2021, up from 63% in 2020.
Yelp's consumer use has climbed from 32% to 53% in the past year.
According to Pew Research Center, consumer use of Facebook to evaluate businesses has dropped from 54% to 48% in 2021.
Only 13% of US consumers used Apple Maps to find local businesses in 2021.
Online Reviews matter and now Congress has protected them See this amazing Article below.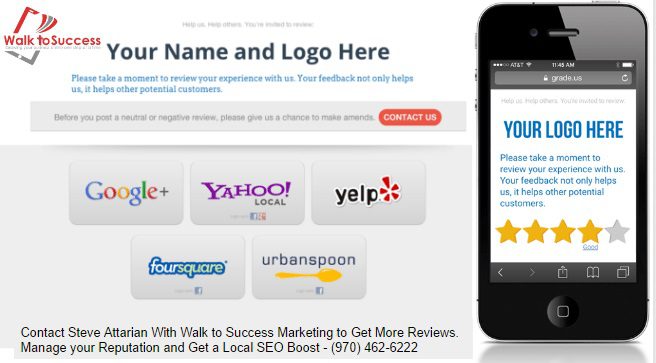 When working in a limited geographical area, it's imperative to ensure you're not losing new customers because you're not on the first page of Google search results or your Google reviews are out of control.

Steve Attarian, Walk to Success Marketing, Chief Inspirational officer
Convert Customers into Reviewers
Provide a clear, distraction-free landing page
Identify unhappy customers for a service recovery
70% of consumers will leave a review for a business when asked
Consumers see online reviews almost every time the y search