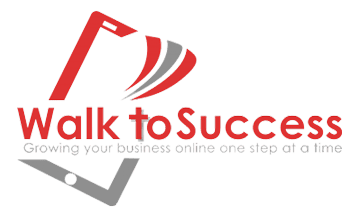 Why WordPress Websites for business?
Every business that has business cards needs a website. Local, social and mobile marketing are great ways to engage with customers and potential customers.
Why WordPress Websites for business (WWW for Business) is not a How to class. WWW for Business is a Marketing Strategy class on why WordPress is the tool your business needs for marketing. Starting on Monday, September 19th (Watch Video), the class will meet on the third Monday of each month at 5:30 P.M. Next Class October 17th, Last Class of 2016 November 21st. Each class will take place at The Business Incubator Center, 2591 Legacy Way Grand Junction CO 81503. The first hour of the class will be free and will give business owners useful tips that can help them grow their businesses. The cost for the second hour of instruction is $20 and will cover WordPress in depth and feature an interactive question and answer session with Walk to Success' marketing professionals.
Every business that has business cards needs a website. There are thousands of options for business owners, as a sales professional for over 30 years I will teach why WordPress is the best and most flexible tool.
Call Steve with questions 970-315-2WIN
Grow your Business with leads and profit online one step at a time.
The tip of the iceberg is what consumers are able to engage with.
Your Brand Image and message start on a business Website, Social Media pages and profiles, Directory listings, and other online pages.
Why Keyword research before website design?
Why does my business need to do keyword research? Why do we need to know what keywords our competitor is using?
Why on page local SEO matters for mobile search.
Why every business needs to be aware that 60% of all searches are now from mobile devices.
Why create a social engagement strategy?
Social media is so much more than posting, liking, commenting and sharing is engagement
Why planning is crucial for business websites.
Continuous improvement and content are required not just , management.
Why use PPC and SEM?
Advertising in search and display as well as in social media can be a great strategy.
Why not stay engaged?
Business websites are able to be updated and improved with a click.